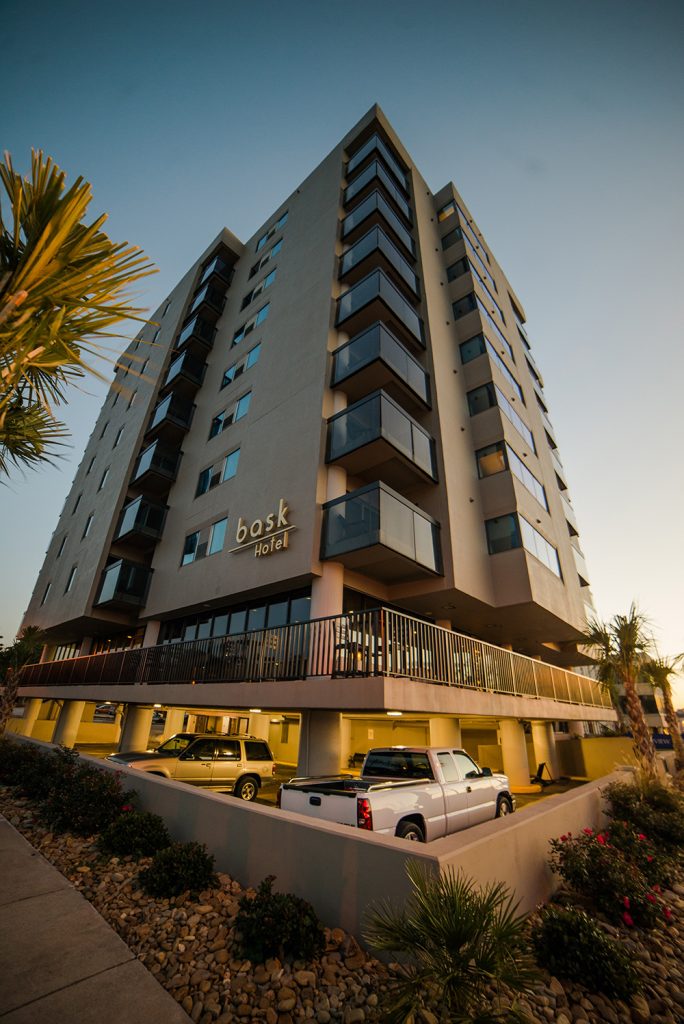 Morehead City, NC: The bask hotel @ Big Rock a Trademark Collection hotel by Wyndham has been selected for the second year in a row as being one of the top ten best hotels across the United States. Leo Danese, brand leader of the Trademark Collection presented the award and said, "We are pleased to announce again, that the bask hotel remains one of our top performers for operations and sales."
General Manager Shannon Foster added, "It was a great year for us. I am extremely proud of the team that we have and continue to build. For us, it doesn't matter what department you work in, because all of us have the same goal in mind and that is to make sure "Our Guests are Priority One".
President and CEO of Crown Hotel & Travel Management, Barry Eagle, stated, "We are so honored to have received this award for the second year in a row. Our entire team at the bask hotel truly embodies our company's mission to exceed the guest's expectations.
The bask hotel, located in the heart of Morehead City, NC offers an array of room types from studios to two-bedroom suites, amenities include business and fitness center, marketplace, and complimentary continental breakfast. From the moment you arrive at the bask, you will enjoy breathtaking views and serene sounds from the harbor. Experience the crystal coast for yourself and find out more information by visiting us at https://baskhotel.com/